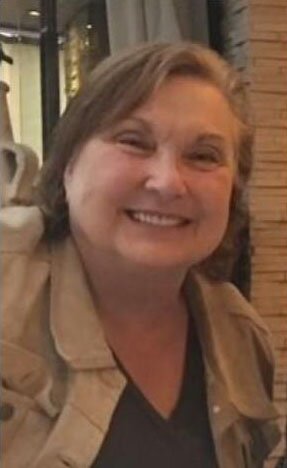 Obituary of Dorothy Linda Serenil
Please share a memory of Dorothy to include in a keepsake book for family and friends.
We Love You, Dollie Dorothy Linda Serenil Jocz, "Dollie" passed away in the peaceful, loving company of her family and was welcomed in heaven on November 1st, 2022, by her late parents Catherine and Ignatius Jocz, and her late brother Jack Jocz. " Dollie" as we all knew her, was born in Pennsylvania and in 1958 she moved to the San Fernando Valley in sunny California at the age of nine years old along with her late parents Catherine and Ignatius Jocz and two brothers, the late Jack Jocz and younger brother David Jocz. She is survived by her husband of 54 years, Hector Serenil, her two sons, Anthony Serenil, Christopher Serenil, and three grandchildren, Nicholas Serenil, Gabriel Serenil, and Melissandra Serenil. Dollie along with her husband Hector formed a family that grew into a loving and beautiful family of people she shared her kindness and generous heart with. Dollie married Hector Serenil a day after Valentine's Day in 1968. As soon as Hector returned from completing his military service, they decided to join their lives in matrimony as Mr. Hector & Mrs. Dorothy Serenil. From that moment on they were inseparable. They celebrated their first born, Anthony a year later and the following year they celebrated again the birth of their second son Christopher. Dollie and Hector were determined to enjoy life with their newly formed family. They built memories for their boys with numerous adventures on camping trips and road trips all over the United States and all the way to Canada. They spent many occasions at Dollie's favorite place, Disneyland. Whenever Dollie was at Disneyland she would have a continuous smile, even when her teenage boys would run-off on their own. To the boys' surprise, years later they discovered that their parents would take advantage of their time alone to have a steak and lobster dinner at the Blue Bayou. Hector was Dollie's love of her life, through tough times and moments of fun and celebration she knew she could always count on him. Dollie's & Hector's love for each other extended through their two sons onto their grandchildren. Dollie was a loving grandmother that was always there for her grandchildren, in particular Nick and Gabriel with whom at their very young age she created loving memories of multiple trips to Disneyland and places around the country. With Melissandra the time was brief but it was also filled with memories of family gatherings and trips. Dollie's heart was so big that along the way she adopted Nick's brothers and sister as her grandchildren, Noah, Emma, and Julian Amaya with whom she also shared Loving moments. All of her grandchildren had an opportunity to share in her love and forever she will hold a very special place in their heart. Dollie left us memories filled with laughter through her silliness and of Love through her care and support to many of us that will be cherished for a lifetime. We feel so blessed to know that she has left her smile in all of us. We Love you Dollie, and we know you are here with us.
Share Your Memory of
Dorothy
SANTA CLARITA VALLEY
Phone: (661) 902-3825
Fax: (661) 793-7090
Address: 26841 Ruether Ave., Suite A&B
Santa Clarita CA, 91350
FD# 2318
ANTELOPE VALLEY
Phone: (661) 945-0400
Fax: (661) 793-7090
Address: 44901-B 10th St. West, Lancaster, CA 93534
FD# 2055
VENTURA COUNTY
Phone: (805) 230-2297
Fax: (805) 426-8560

QUICK LINKS