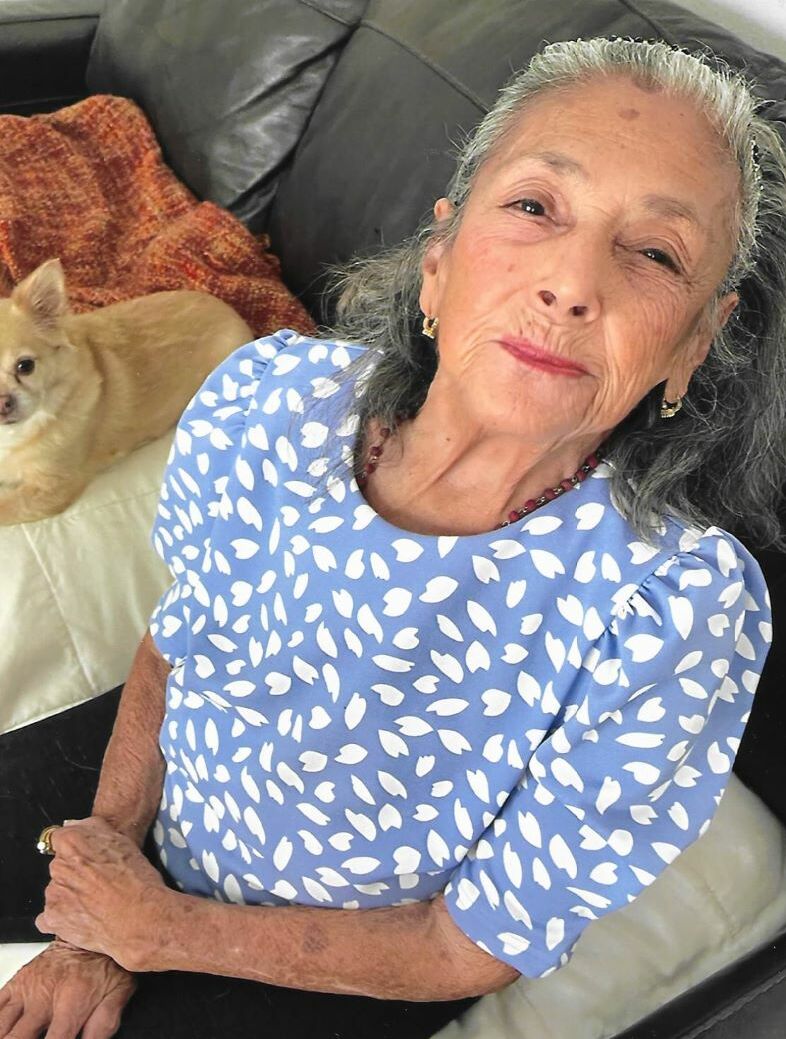 Obituary of Ursula Hilaria Infiesta
Please share a memory of Ursula to include in a keepsake book for family and friends.
This is in loving memory of my mother, Ursula Hilaria Infiesta. Ursula Hilaria Infiesta was born in Candelaria, Cuba on October 21, 1939 and passed away on July 6, 2022 in Santa Clarita, California. She was married to Orlando Infiesta for over 40 years and surpassed his passing for over 30 years. She came to this country on one of the first freedom flights from Cuba with two small children in tow, Margaret and Orlando, to reunite with her husband. Ursula and her husband resided in New York for several years and had two more children, Mercedes and Jane. The family decided to move to Miami, Florida to be closer to family members and lived there for many years. Ursula struggled with chronic asthma as a child and the Florida climate made it difficult for her health, so they decided to settle in Tucson, Arizona for the beautiful dry weather. They made a beautiful little ranch-style home with cows, goats, chickens which produced lots of fresh eggs. This was the home that her grandchildren would visit and make beautiful memories. Ursula's neighbors and close friends loved her very much, sharing music, laughter and amazing Cuban food with dancing in the kitchen. My mother was a strong, fierce woman who held fast to her beliefs, defending those she loved early and unconditionally. She offered wisdom from her life experiences, sang, laughed and told countless stories. She loved Latin music and making coffee at 2:00 a.m. The moment you walked in the door she would always be eager to get a game of dominos started. Ursula had a very difficult and emotional couple of years, mourning the loss of two of her children, Orlando Infiesta and Mercedes Walmsley, within a year of each other. She decided to relocate to California to be with her youngest daughter, Jane Balderaz, and granddaughter, Janelle Aispuro. She was very happy, peaceful and enjoyed her new surroundings. Ursula has beautiful grandchildren and great grandchildren that she missed and talked about every day. My mother's dementia ultimately increased and she just had the sense of being very tired…she passed away peacefully at home. We miss her dearly. May she rest in peace and reunite with her husband and two children. Ursula is survived by her two daughters, Margaret C. Radomski and Jane Balderaz.
Share Your Memory of
Ursula
SANTA CLARITA VALLEY
Phone: (661) 902-3825
Fax: (661) 793-7090
Address: 26841 Ruether Ave., Suite A&B
Santa Clarita CA, 91350
FD# 2318
ANTELOPE VALLEY
Phone: (661) 945-0400
Fax: (661) 793-7090
Address: 44901-B 10th St. West, Lancaster, CA 93534
FD# 2055
VENTURA COUNTY
Phone: (805) 230-2297
Fax: (805) 426-8560

QUICK LINKS