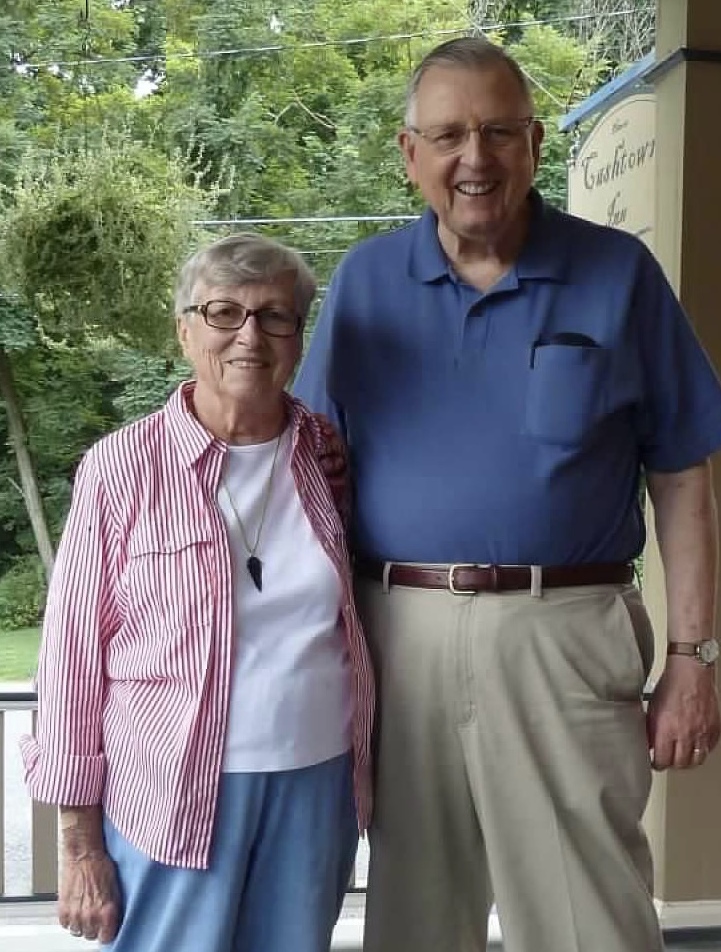 Obituary of Peter C. Reynolds
Please share a memory of Peter to include in a keepsake book for family and friends.
On Sunday, August 21st, 2022, Peter Reynolds, 89, passed away after several years of gradually declining health at the Oakview assisted living center in Thousand Oaks, California. The family will be having a private memorial service to honor his life on Saturday, September 3rd, 2022. Peter was born on June 3rd, 1933, in Pasadena California to Basil and Lavera Reynolds. He attended South Pasadena high school, where he played quarterback in football, and first base and outfield in baseball. He graduated from South Pasadena-San Marino High School in 1951. Peter went on to attend Stanford University, where he played one season of football and four seasons of baseball. Peter was also a member of the SAE fraternity. He met his future wife, Kathryn Snyder when the offending upper-classmen fraternity culprits tasked him to apologize for water bombing of the sorority next door. Peter graduated with a degree in economics in 1955. He married Kathryn Snyder on September 3rd, 1955. Peter continued his studies at Stanford and received his MBA in 1957. Upon graduation from Business School, Peter served his country as an officer in the U.S. Army. He was a payroll officer stationed in Pittsburg Pennsylvania. On payday he often paid himself last, which meant paying himself in small, never circulated, sequentially numbered bills about which Kathryn once came under suspicion of bank robbery when she went to deposit his pay in the bank. In early 1960 Peter moved his family to Sunnyvale, California, to start his long career with Lockheed. He got his start by helping to manage financial operations for the missile and space division. In 1972 he was promoted to the Treasury Department, which required moving the family to Southern California, where he reorganized and managed Lockheed's diverse banking, credit, and treasury operations. In the mid-90s, after Lockheed's merger with Martin Marieta, he moved with Kathryn to serve at Lockheed Martins' new Bethesda, Maryland headquarters. He retired in 1999 with 40 years of service to Lockheed. In retirement, Peter became an accomplished film developer and photographer specializing in black and white photography and took courses at the Smithsonian. Over time, it became important to Peter and Kathryn to be closer to their grandchildren, and in late 2015 they moved to University Village in Thousand Oaks, California. Peter was nurturing, patient, kind, humble, generous, thoughtful, optimistic, and always maintained a sense of humor. He encouraged and gently led those around them to be their best. Peter loved spending time with his family and coaching his kids in sports. He was an exemplary family man who loved - and was very much loved by - his family and friends. He is missed. Peter is survived by his wife, Kathryn Reynolds; his three sons, Eric Reynolds, David Reynolds, and Paul Reynolds; his daughter, Carol Edwards; and grandchildren, Karen Edwards, Scott Edwards, Lauren Reynolds, Austin Reynolds, Veronica Reynolds, Justine Reynolds, Grace Reynolds, and Vivien Reynolds.
Share Your Memory of
Peter
SANTA CLARITA VALLEY
Phone: (661) 902-3825
Fax: (661) 793-7090
Address: 26841 Ruether Ave., Suite A&B
Santa Clarita CA, 91350
FD# 2318
ANTELOPE VALLEY
Phone: (661) 945-0400
Fax: (661) 793-7090
Address: 44901-B 10th St. West, Lancaster, CA 93534
FD# 2055
VENTURA COUNTY
Phone: (805) 230-2297
Fax: (805) 426-8560

QUICK LINKS