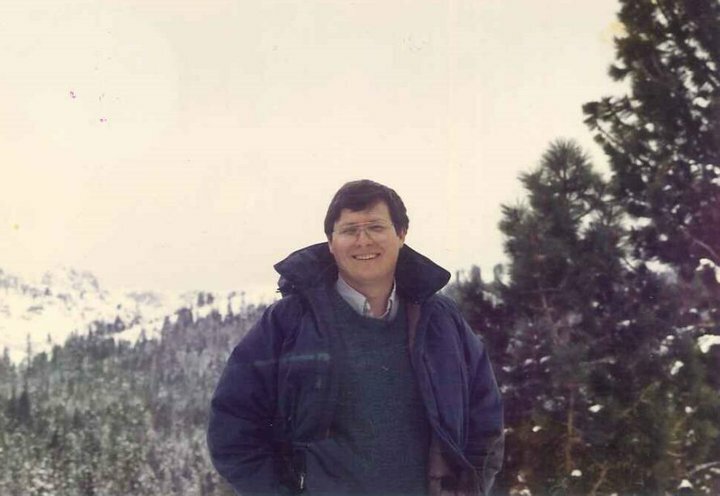 Obituary of Harold Benjamin Eaton
Please share a memory of Harold to include in a keepsake book for family and friends.
March 29, 1957 to July 12, 2022 Eaton, Harold Benjamin died at the age of 65. July 12, 2022 is his legal DOD. Typical of Hal, his actual DOD is a mystery to all. Our dear brother's death was unexpected, and much too soon, but in death, as in life, Hal came and went according to his own timetable. Hal graduated from UCLA with degrees in Physics, but we suspect his subsequent years of employment were closer to the field of Engineering or Mathematics. Hal was sworn to secrecy about his work, and jokingly described his most recent job as a "Shmuck at La Vida LMCO". His passion for research into Eaton Family genealogy allowed him to focus his intellect and problem-solving abilities in a different direction. In spite of being fiercely private and independent, Hal always managed to spend time with us over the years. We knew that he loved us all in his own "Harold-ish" way. There were difficult times when Hal stepped up and came to our rescue. From one sister's persepctive, our Hal could be charming, annoying, extremely kind and generous, taciturn, loquacious, dumb, smart, and incredibly funny. In other words, Hal was and remains a beautiful mystery of a person. We miss him very much. If you were his friend, colleague, or loved one, please raise a glass to Hal, and remember him with a smile. Hal is predeceased by the following immediate family members (in order of disappearance): Catherine Eugenia Eaton-Hollis (1952-1998), oldest sister; Eugenia Mary Halvorsen Eaton (1919-2008), mother; John Harold Eaton (1920-2014), father; Patricia "Pat" Anne Eaton (1931-2018), stepmother. Hal's surviving family members (in order of appearance) include: Mary Isabel Eaton ("middle" sister); Tish Kimble Eaton (sister with brother-in-law Steve Wegner); John Harold Eaton, Jr. (brother with sister-in-law Anne Maffei); Annabel "Annie" Louise Eaton-Forsythe (sister, a force of nature); Alexandra Morgan Eaton (sister with brother in-law Craig Cooper). Nieces and Nephews include: Isabella "Isa" (Tish's daughter); Dillon, Canaan, Patience, Izanna, Willow, Justice, Sage (Annie's seven children!); John "Jack" Harold Eaton, III, Hal's godson, and Lily Vivienne Quinn Eaton (John and Anne's two children). And, last but not least, Hal's great nieces: Taylor Rice (Dillon's daughter) and Hadley Forsythe (Canaan's daughter). Hal also leaves behind many paternal and maternal distant cousins, including a Tunbridge Wells cluster of stars, a Norwegian nebula, and familial galaxies near and far, as well as friends, who shared Hal's love of science, history, genealogy, and good food. Hal's ashes will be buried in Big Pine Crocker Cemetery in Owens Valley, California, close to our grandfather Harold Chauncey Eaton (1882-1949) and our great grandfather Frederick Eaton (1855-1934).
Share Your Memory of
Harold
SANTA CLARITA VALLEY
Phone: (661) 902-3825
Fax: (661) 793-7090
Address: 26841 Ruether Ave., Suite A&B
Santa Clarita CA, 91350
FD# 2318
ANTELOPE VALLEY
Phone: (661) 945-0400
Fax: (661) 793-7090
Address: 44901-B 10th St. West, Lancaster, CA 93534
FD# 2055
VENTURA COUNTY
Phone: (805) 230-2297
Fax: (805) 426-8560

QUICK LINKS